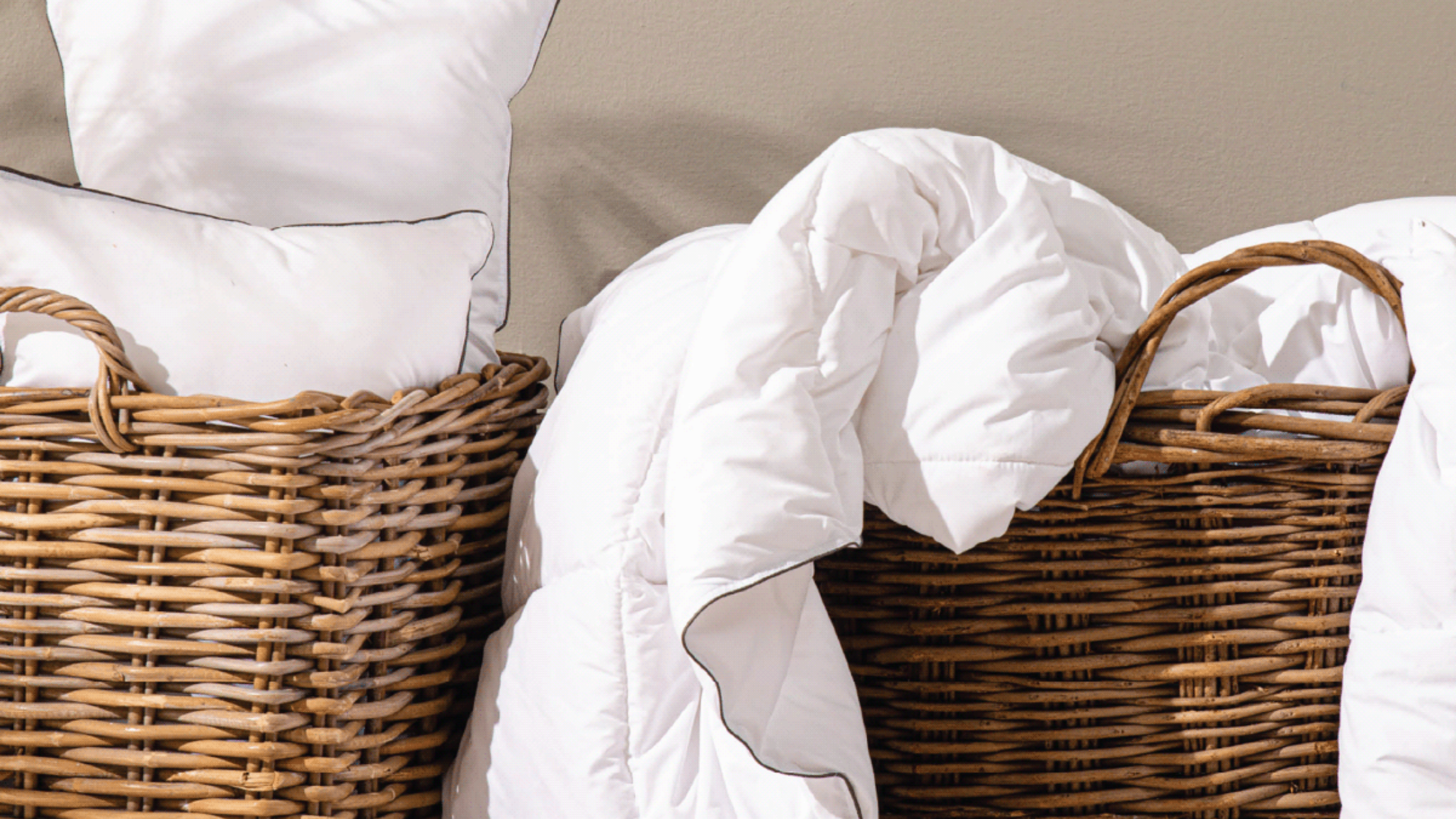 Have you ever wondered why you have such a fantastic night's sleep in a hotel? It's the crisp, clean cotton bedding, of course! If you've been struggling to sleep lately or waking up feeling unrested, it may be time to change your bedding from polyester to 100% natural cotton. Cotton bedding is known to be on a higher scale than more common types of sheets, but the sweet, smooth caress of cotton sheets on your bed makes it all worth it! Have a look at why we love cotton bedding and how you can make your cotton dreams come true with our affordable homeware payment plans.
What Is Cotton?
Linen is a high-quality natural fabric made from a staple fiber produced from the cotton plant, part of the genus Gossypium and the family Malvaceae. Cotton fabric is made from the natural fibers of cotton plants. The part of the cotton plant that becomes the fabric is the part that grows in the boll, the encasing for the fluffy cotton fibers. Cotton is a soft and fluffy material that is spun and woven to create a durable fabric.
The Luxurious Difference
Hotels and holiday apartments prefer cotton bedding over other synthetic fibres because of its luxurious, durable quality. Cotton is breathable but also an insulator, meaning that it can be a suitable bedding option throughout the year, no matter the season. It is extremely soft to the touch, giving you a peaceful, calm sleep at a pleasant temperature.
Despite its ability to crease easily, cotton also gets softer with each wash and typically lasts longer than other sheets. So, for ultimate relaxation and to recreate that leisurely hotel vibe in your own home, make the smart change to cotton bedding and feel that sense of welcoming softness every time you slumber.
Finding Affordable Cotton Bedding
If you've never indulged in pure cotton bedding for your home, it's probably because of the sizable price tag. Sadly, most people opt for cheaper unnatural sheets such as poly-cotton or polyester, which may look joyful in assorted colours and prints but just don't give you the same degree of comfort as pure cotton. Capri Exclusive Homeware now makes the cotton experience possible with our monthly payment plans. Browse our online catalogue and get to know the true difference in having cotton bedding in your home with our gorgeous collections ready for you to devour.
Shop Capri Exclusive Homeware for cotton bedding that is luxurious, comfortable and also easily affordable. We offer monthly instalments that allow you to enjoy the benefits of cotton bedding in a way that is suitable to your budget.
The list is empty